hey hey, SHIYO a.k.a Ariel here~
VISUAL KEI is my most treasured music genre.
Don't know what visual kei is?
When in doubt, wiki it : http://en.wikipedia.org/wiki/Visual_kei
I find visual kei as a magnificent genre because the musicians look as "visual" as the sound of their music.
And I also feel more emotion in lyrics sung in Japanese.
Here's a few of my favorite bands!
band members are from left to right.
NIGHTMARE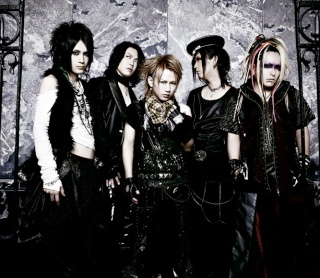 Guitar: Sakito
Bass: Ni~ya
Vocal: YOMI
Drums: RUKA
Guitar: HItsugi ( my favorite! aishiteru!! <3 )
http://www.last.fm/music/Nightmare?ac=nightmare
VERSAILLES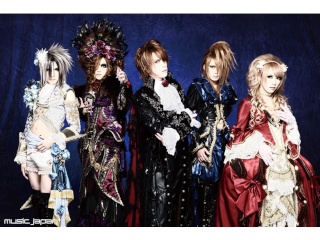 Guitar: Teru
Bass: Jasmine You (sadly though, passed away this year. R.I.P)
Vocal: Kamijo
Drums: Yuki
Guitar: Hizaki
http://www.last.fm/music/Versailles?ac=versai
The GazettE
Guitar: Aoi
Bass: Reita
Vocal: Ruki
Drums: Kai
Guitar: Uruha
http://www.last.fm/music/the%2520GazettE?ac=the%20gazette
AN CAFE (ANTIC CAFE)
Vocal: Miku
Drums: Teruki
Keyboard: Yuuki
Guitar: Takuya ( such a cutie! <3 )
Bass: Kanon
http://www.last.fm/music/An+Cafe